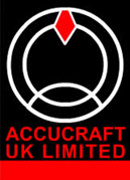 Accucraft UK Ltd. supply live steam locomotives for gauges 'O' and '1′. Accucraft UK Ltd has significantly expanded the range of large scale model railway goods available to the UK and worldwide market, offering customers electrically powered models and ready to run plastic rolling stock in 1:32, 1:20.3 and 1:19 scales and are sole UK agents for the complete range of products manufactured by Accucraft Trains of the USA.  We also distribute the models made for Accucraft Australia (Argyle Models) and Accucraft Germany (MBV Schug).  Accucraft models are designed to reproduce the prototype as accurately as possible and built to give a lifetime of pleasure in their operation, bringing the joy of affordable live steam to many for the first time.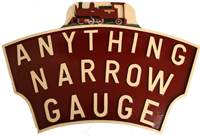 I have for several years done my utmost to build a reputation as a supplier of good quality secondhand live steam locomotives and my face is nowadays very familiar on the show circuit (come and talk to me when you see me at a show). I am an approved dealer for new Roundhouse  models and also stock an increasing range of those 'extras', essential for the running, care and enhancement of your narrow gauge steam locomotive. We can also supply trackwork including Peco. While I am often away searching or bidding for collections of locomotives and garden railway equipment, the current Mrs Whenmouth (Max) will happily take details of your requirements and I will get back to you very quickly. 
Anything Narrow Gauge are always on the lookout for second hand locos. If you would like to see what we can offer you for your locomotive please feel free to call on the numbers below.  
We have a shop in Holsworthy, so if you have any queries please don't hesitate to call on: 01409 259009 / 255510 or 07711 387621 or come and see us in store.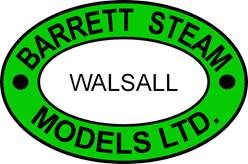 Barrett steam models design and manufacturer live steam Locomotives kits in Gauge 1and now Gauge 3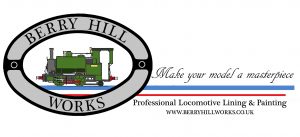 Berry Hill Works has been in business for over nine years, providing professional painting, lining, and detailing services to the garden railway modeller.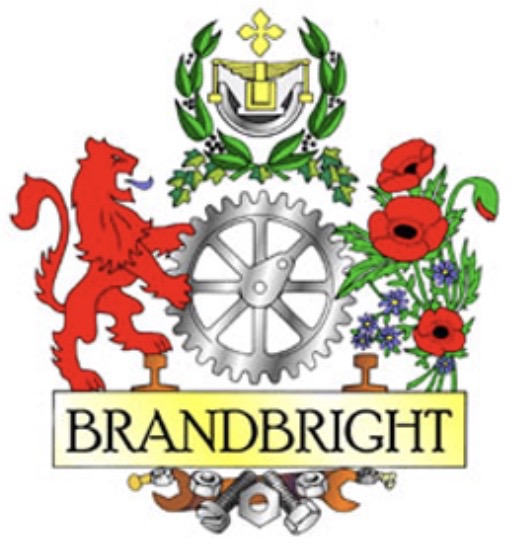 Brandbright is emerging from a period of hibernation under a new owner. I'm looking forward to running the business and making the acquaintance of my customers.
Pretty much all the parts in the range are now available again and some rolling stock kits can now be ordered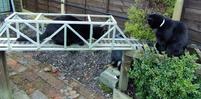 Blackcat Bridges are Chris and Faye Bryant. We started in 2001 when we needed a bridge for our own garden railway. We designed two Bridges a Deck and a Girder and later on after being asked if we made Turntables we designed and now supply them. All the Bridges and Turntables are made in aluminium to a high standard. Prices start from £75.00 please email with your requirements. We are always happy to discuss your requirements.

Bole Laser Craft is a small family run business producing laser cut craft items, decorations and model railway kits.
The railway models are produced for the garden railway fraternity in 16mm to the foot (SM32) and G scales. The main design ethos is to produce well designed kits that go together easily and have good running characteristics. The kit designer has been working in this scale for twenty years and Bole Laser's kits incorporate many of the lessons learnt from assembling the various kits previously available to the garden railway modeller. Premium quality plywood and MDF are used to ensure consistent cutting results and to minimise the risk of parts warping.
The Laser craft items are sold pre-assembled and include Christmas decorations, gift items and other house hold decorations.

Our objective is to produce affordable 16mm scale kits that are eco-friendly as possible while being aware of our carbon footprint
All our kits are designed and manufactured "in house", using a minimum of outsourced items
We use recycled 3D filament in our printers & recycle all scrap filament – and use a plant-based resin
And use eco-friendly, recyclable packaging wherever possible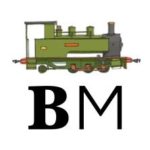 Bowaters Models is a small UK Model Railway business owned and run by Jon Reeves with help from his family specialising Garden Railway kits in 1:32, 10mm, 15mm (1:20.3), 16mm (1:19) and 7/8ths (1:13.7) scales. Bowaters Models released its first kit in March 2015 initially focusing on the rolling stock of the Bowaters Paper Railway. The current active and planned range includes both motive power and rolling stock kits from the United Kingdom, Ireland, Burma, Isle of Man, South Africa and the United States.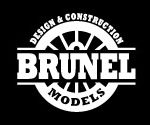 Brunel Models does not aim to compete with existing fixed scale model kits available, but offer a bespoke service to design and build models in any scale. If you are a beginner and are not confident in making your own models we can bridge the gap and make your layout look realistic and professional.  If you are an experienced club member and have a new or existing layout which needs buildings and infrastructure but don't have the time to build your own models we can help.

Old Mill Farmhouse B&B is the home of the extensive Cedar Creek garden railroad, with its 45′ long trestle. Situated alongside Trawsfynydd lake, with the Rhinog mountains as backdrop, and within easy reach of many of the little steam trains and adventure activities of North Wales,  the B&B sleeps 19 people in double,  twin and family rooms.  So why not gather your friends together and come and visit us for a "railway holiday"?

Chalk Garden Rail first opened in 1994. We have been in the current premises at 4 Brewhouse Yard, Gravesend since 2002. This successful family-run business has provided a brilliant service for garden railfares for a great many years and not only carries a large range, but also attends various large scale exhibitions throughtout the year.
You can meet Peter at these exhibitions and ask for any help and advice. Peter's wife, Jackie also helps at the exhibitions. Nick and his son Alex also attend some of the exhibitions to help. It is good to meet our customers from all over the country.
Chalk Garden Rail is an appointed agent by Maerklin/LGB to carry out warranty repairs in the U.K. and Republic of Ireland, and for servicing and repairs of LGB locos etc. We can also supply spare parts for the latest Locos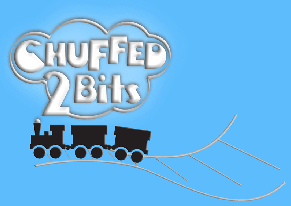 Providing quality garden railway services and accessories for the discerning 16 mm and G scale garden railway

We are a family run business, based in North Wales right on the edge of the Snowdonia National Park. From our warehouse we have hundreds of different batteries available from stock for next day delivery & can custom build others to order within a day or two. We also stock a very wide range of chargers, cables, connectors etc & can also supply custom cable assemblies to order. On top of this we have a range of some 150+ different LEDs as well as servos, motors, testers & more, all available for same-day despatch.

Hello, I am Antony Stone, here is a little about my background and how I came to the world of model making.
I qualified as a joiner/furniture maker in High Wycombe many years ago and have always been passionate about model making, from model aircraft in my school days through to 'N' gauge layouts and more recently the larger garden scale railways.
After being self – employed for most of my working life I have now been able to realise a dream and turn my hobby into my own business, hand making quality wooden rolling stock to compliment the locos that we treasure. My wife Cindy has recently joined me part-time to assist with sewn items and embroidery, she also helps to hand paint some parts of the coaches prior to assembly as this is one of the most time consuming tasks. I insist on a very high standard of finish with all my items and I hope this reflects in the quality of the finished piece that I am bringing to you.
To help you to enhance your modelling experience I have introduced the 'Builders Yard' and am able to offer you some of the products that I have found useful to me. I do not sell anything I would not use myself.
My range of coaches is gradually increasing and we are constantly adding new items to all areas so please keep checking back to see what is new.
Please make sure you have a look at our gift shop, here you may find ideas for fun train related presents for you or your friends – we all need ideas for those special occasions.
Hopefully we will see you at a show in the near future, please come along and say hello, we would love to meet you. Alternatively, we are always happy to speak to you on the phone 07538 127785

16mm Live Steam Models from the Roy Wood Models Range.
We also offer Locomotive Repairs and RC Installations.

Stockists of new and used garden railways! At the Llangollen show we will have a large stock of the latest brand new shiny Roundhouse and Accucraft UK locomotives for your perusal as well as a large stock of brand new Peco track at great prices! If you're lucky, we may have a few second hand bargains too…come and say hello!
Diggle and Leesbrook Models
Preowned LGB locos,stock,track,controllers and accessories all top quality. Genuine bargains…. don't miss out
D T Miniatures produces lineside buildings in kit form for  and a few as ready to go finished models. Made from resin to withstand the outdoors but made to look like wooden structures. They range from resting sheds to small signal boxes.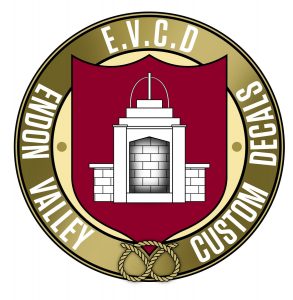 Endon Valley Custom Decals is a company built from the love for 16mm Garden Railways. The name is a twist on the name of my own garden railway Endon Valley Light Railway. I was starting to see a pattern of the need for custom garden railway scale decals, something I was interested in doing with my own line. Of course being a graphic designer and photographer by trade I thought moving into designing decals would be a great idea and thus Endon Valley Custom Decals was born! We are able to produce brand new custom decals for any 16mm garden railway as well as the decal packs we make up and sell on our store. anything you think would be great for the store please do not hesitate to give us a shout and we will always try our best to sort what your looking for.

Founded in 1984 to supply tools and materials for model engineering, we moved into 16mm narrow gauge in 1988, with the production of a model of the Hunslet Wagonmaster Locomotive from the Irish peat railways. Expanding into the production of components and chassis for other model manufacturers and homebuilders. In 1997 the purchase of Friog models, increased our range of locomotives, mainly from the welsh preserved lines, including 'Harlech Castle', as shown in the picture taken at the 2014 Elsecar weekend, this is currently one of our largest models.

As a large model railway business of 20 year's we stock all manner of model railways, along with pre-owned large scale garden railways. You'll find a good selection of G Gauge narrow gauge, kits and Ready to Run on our stand today.

The REGNER live steam UK authorised agent.
REGNER Sales, Service, Spares and Repairs.
We carry a large stock of genuine REGNER spares not all are on this website, please contact us if you can't find your bits!
We also stock Accucraft, Piko, LGB, Pola, Viessmann, Aristocraft Etc. If you can't find what you are looking for give us a ring.

A range of pre-loved G scale locos, coaches and wagons. There are also some line side figures or building.

GRS was started in 1982 by Michael Adamson from a passionate hobby which has grown into an international business. The business started off in G Scale (1:22.5 scale, 45mm gauge) and 16mm narrow gauge (1.19 scale, 32mm gauge) and has steadily grown into the largest supplier in the UK. Over the last 20 years Michael's son, Matthew Adamson, has worked alongside his father sharing his passion for the business and the range has been extended to include Gauge 3 (1:22.5 scale, 64mm gauge), Gauge 1 (1:32 scale, 45mm gauge). Now Matthew has taken over the running of the business and has introduced ready to run 5 inch and 7.25 inch coal fired ride on locomotives – which can be seen in the showroom. We now have over 7,000 products on offer – all of which can be seen on this website!

Founded in September 2016, our aim is to supply an ever growing range of quality 16mm scale locomotives and rolling stock kits, specialising in scale models of industrial and unusual prototypes. We are makers of the Obscure and Peculiar: Prototypical 16mm & 7/8ths Wagonry and Detailing Parts. Do enjoy our website, though do not worry, if you can't find what you are looking for; or if you have any peculiar requests, do ask, we don't bite!

H Jones Engineering specialise in the design and construction of garden railway locomotives, rolling stock and accessories. We also produce a variety of tools and useful items for the Garden Railway Enthusiast.
Contact us directly for custom laser cutting, 3D printing and CNC machining services." 

I have been involved with Narrow Gauge railways since 1972 and with Garden railways for over 10 years .
I am I Dealer for Roundhouse Eng and Accucraft Uk I sell New and Second live steam locomotives and rolling stock in Sm32 and G45 .I also sell Second hand LGB items .
I stock track and lots of accessories for the Garden Railway Hobby .I buy similar items too.I also stock New and second hand Narrow Gauge railway books for the UK and overseas .
Malcs Models was originally established in 2004, and after several changes of premises have now found the place to be proud of, where everyone is welcome to come and browse through our fully stocked shelves and vast range of products and modelling subjects.

Motley Miniatures are manufacturers of 16mm to the foot scaled miniature figures with separate heads to allow greater variety and customisation. Most of the range are in period dress and suited for use as drivers, passengers, and bystanders of narrow gauge and other railways. Suitable for painting with acrylics, or most other paints, we also sell miniatures ready painted and varnished, and offer a selection of painted miniatures at shows.
Website: motleyminiatures.co.uk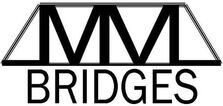 Most of our bridges are aimed at the British narrow gauge scene although there are clearly similar bridges to be seen across the globe. The bridges are distinctly freelance in design and are not meant to be representations of particular bridges either full size or miniature. As far as possible however, we continue to look out for suitable full size prototypes on which to base future designs. The general dimensions and construction methods make the models well suited for the outdoor line in a range of gauges and scales, SM32, 16mmNG, 0 Gauge, Gauge 1, G Scale and possibly Gauge 3.
​Our bridges are carefully constructed using several different aluminium sections: T section, angle, channel, sheet and bar. They offer more in terms of quality, finish, character and strength than others supplied via the internet
A great selection of 2nd hand and new G Scale items

Plateway Models offers an ever widening range of High Quality 16 mm & 7/8th scale laser cut plywood model kits for 32 mm and 45 mm gauge garden railways, aimed at the narrow gauge modeller.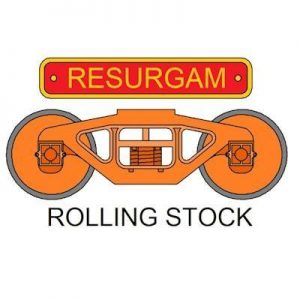 A new venture, currently specialising in 16mm scale South African Railway, 2ft Gauge Rolling Stock.

Sixteen mills has a collection of laser designs for 16mm scale narrow gauge and 10mm scale Gauge One models.
The 16mm range generally allows for 32 or 45mm gauges to be selected during construction of rolling stock.
Dealing in Bachmann, Hornby, Peco, LGB, Farish, Dapol with Scales & Gauges from :1mm, 2mm, 4mm, 7mm, 10mm & larger N, OO, O, G
Other Model Railway Products Stocked:
Track, Trackside Accessories, Scratchbuilding Materials, Secondhand Items

SLR Models was started in 2016 by the owners of Southgate Light Railway, Rob & Nicki. Southgate Light Railway is a small private 16mm scale garden railway. Early in 2016 we wanted a station name sign and noticed that there were very few places to buy these from, so we decided to make our own. With help from a family member we designed 2 station signs and got them 3D printed, but then started to want other things. In the end we got ourselves a 3D printer, this gave us freedom to experiment. After talking to a few fellow 16mm modellers we discovered that we weren't the only ones wanting custom items. The idea of SLR Models was born, the aim … to create items for garden railways which you can't get anywhere else. Perfecting the items took time and patience but with practice comes creativity! Other items then started to be added to the collection and eventually working lamps. A contact made after a trip to Wales enabled the creation of an accurate scale model for the Penrhyn lamp and hopefully other items in the future. Of course there are always other ideas in the pipelines and any ideas are always welcome, however obscure! Here's to the future …

Squires Model & Craft Tools
100 London Road
Bognor Regis
West Sussex
PO21 1DD
01243 84 24 24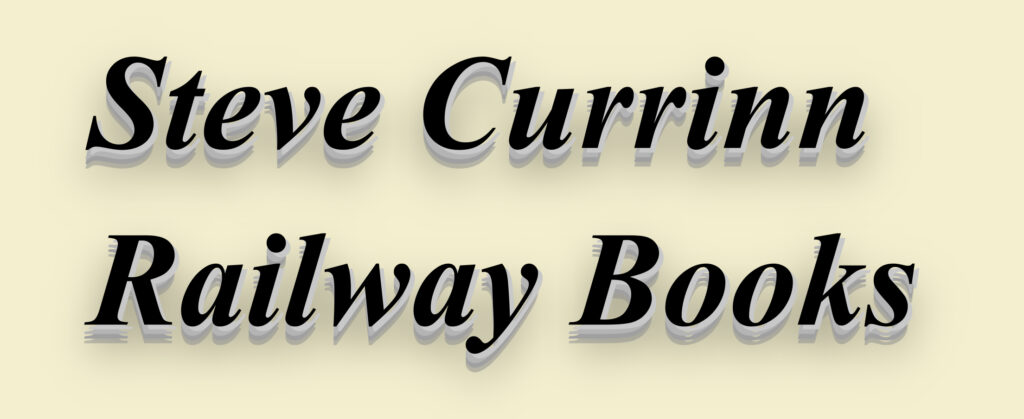 I am a specialist seller of Railway Books new and second hand, with many rare and hard to find books in stock.
I also stock a variety of garden railway products, including real live steam model narrow gauge railway locomotives, as I am an approved selling agent for both Accucraft UK Limited and Roundhouse Engineering.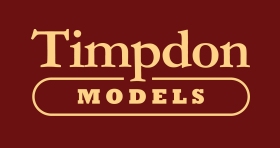 Our models are available as either a kit or as a finished model. Kit: It's definitely not a beginner's kit, but there are easy to follow illustrated instructions. Real glass is used for the windows, so this kit isn't suitable for children.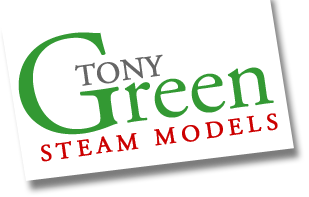 Tony Green steam models was founded by the late Tony Green upon his retirement from A Green Engineering. Steam models was always Tony's hobby which was eventually with the help of his wife Joan turned into a business.
It is now run by Eian their son and his wife Sandy with the help of Joan.
We manufacture the unit steam engine mainly for boats up to 3 ft plus, and also obsolete spares for most model steam engines. Our manufacturing is mostly done on CNC machines at Eian and Sandy's business A Green Engineering.
We can supply Mamod and Wilesco traction engines, loco's, stationary engines, etc by request worldwide.
We are always willing to discuss any problems or questions you have regarding steam engines.
When purchasing from Tony Green Steam Models customers are assured of the best possible advice and service with many of our old customers returning time and time again. We look forward to doing business with our old and new customers through our new web site.

Trenarren Models is a small business based in Tywyn, Mid Wales run by me, Chris Russell, with much assistance from family and friends. The business has its origins some years ago when a chance conversation with Geoff Munday put me in touch with Brian & Maxine of Perfect World fame who were looking to sell the scenic accessories side of their business. A deal was quickly done and a much expanded Perfect World Scenics remains the core of the business today. In the years since the product lines has been expanded with the addition of the Sweet Sixteen figures range, the scenic items and figures produced by P&J Models and most recently through agreement to produce the detail castings from Gratech, then being produced by Essel Engineering. In addition to these lines many other items have been added from new original masters produced 'in house' and by a small circle of friends who have been persuaded to make various bits large and small. Our aims are simple 'to produce the largest range of 16mm scale parts and accessories available' I think we are well on the way with much more to come.

Woodbury Models was established in 2012 and is now entering its 8th year of trading; we started suppling kits our kits after enjoying many years of railway modelling, model engineering and full size railway preservation as a hobby, and applying our skills as professional engineers to design and manufacture quality products for large scale model railway, looking to incorporate the best practice and our own ideals to get over the pitfalls and difficulties that we had personally
Over our 8 years of production we have developed and supplied kits covering buildings, rolling stock and locomotives as well as suppling custom parts and bespoke CAD design for both private customers and the modelling trade.
Our ethos is to design models that have rugged and robust construction that will stand up to extensive running while ensuring they are accurate and to scale, with scope for the more advanced builder to add additional detail as desired to further elevate the standard of the finished product. When designing models we undertake extensive research to ensure fidelity.
On the whole our models are designed to be built using a minimum of simple hand tools and where possible we employ 'tab and slot' construction to make strong and square joints.

Established in 2016 we are a design and manufacturing business based in Cheshire. Working in 2D and 3D CAD design, CNC machining, lazer cutting / engraving and 3D printing. As well as our own manufactured products we are more than happy to quote for manufacturing bespoke parts or commission pieces to your own design using either plywood, MDF or acrylic. The CAD can either be supplied by yourself or drawn up by us depending on your requirements.

Wilson Locomotives is a small family business designing and making quality live steam locomotives to run and enjoyin your garden railway. Our locomotives are highly detailed and engineered to last for generations.
Brian Wilson has been making locomotives for many years since the publication of his book 'Steam Trains in your Garden' and is joined by his son Tim, a professional mechanical engineer.
Locomotives are designed and built in our workshops in Toowoomba, Australia, using a mix of traditional methods, state of the art CAD, 3D printing and advanced manufacturing processes.
---
Accucraft uk Ltd, Anything Narrow Gauge, , Barrett steam models LTD, Berry hill works. Blackcat bridges, Bole Laser Craft Limited, Boot lane works, Bowater models, Brandbright, Brunel Models, Cedar Creek Railroad at Old Mill Farmhouse B&B, Chalk Garden Rail, Chuffed 2 Bits Ltd, Coach and Wagon Works, Ddraig Models, Dean Goods, Derails, Diggle and Leesbrook Models, D.T.Miniatures, Endon Valley Custom Decals, Essel Engineering, Evans steam services, Footplate, Garden railways Limited , Garden railway specialists LTD, G scale odds, Harecroft, H jones Engineering, John Sutton Models, LGB preloved Models, Malcs models, Motley Miniatures, MVT Bridges, Parkwood Models, Pendle Valley Workshop, PennyGillam Mine sales, Peter Korzilius, Plateway Models, P.S Models, Resurgam Rolling Stock, Sixteen Mills, SLR Models, SMTF, Squires model & craft tools, Steve Currinn Railway Books, Timpdon Models, Tony Green Steam Models, Trenarren Models, Whitegates Engineering, Wilson Locomotives, Woodbury Models, Wood Valley Works,